"What should you both wear?"
"Should your wedding outfits match?"
"Should you go shopping for your wedding outfits together?"
These are just some of the many wedding questions you may have as a lesbian couple planning your wedding. Your concerns could range from the invitation to anything as significant as the celebrant for your same-sex wedding.
Fortunately, the wedding fashion scene offers a stunning variety of options for lesbian brides to choose their lesbian wedding dresses. Whether you both prefer gorgeous gowns or mix and match wedding outfits, the options are endless. And, of course, we know that some lesbian couples won't wear a wedding dress at all – or one half of the couple may whilst the other won't.
Here are some tips from Best for Bride, the seasoned experts in wedding fashion, to help you when shopping for your lesbian wedding dresses.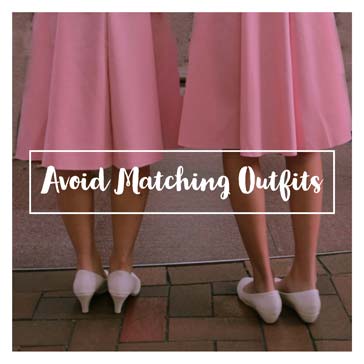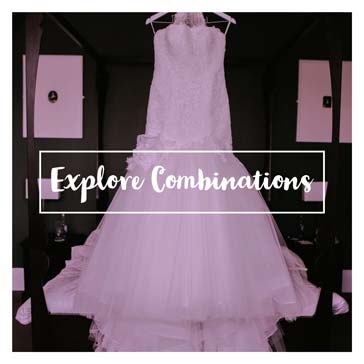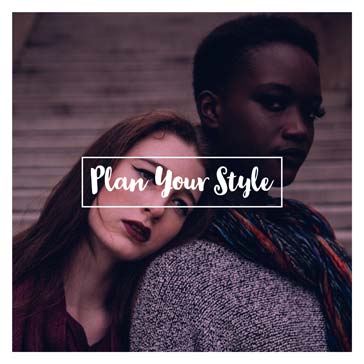 Worried about your Special Day Outlook - Here are some Cool Tips
Some Help With Your Lesbian Wedding Dress
Give yourself enough time
Shopping for your lesbian wedding dress is a priority task that most brides will handle six to nine months before their wedding day. Even if you find the perfect outfit at your first bridal appointment, it can take three to six months for the manufacturer to create your lesbian wedding dress and deliver it. You will then need to allow another month for alterations. So, allow yourselves enough time to explore your choices, find the right dresses and have your order completed and altered on time.
Plan your style in advance
Figuring out what to wear is one of the biggest challenges. Fortunately, there are no rules to follow in lesbian weddings. Set aside time to plan your preferred look in advance. Start by shortlisting different wedding dress styles and silhouettes that flatter you. Once you narrow down your search criteria to wedding dresses that fit your expectations, book your bridal shopping appointment.
Explore combinations that look good together
If one or both of you wish to wear a suit on your wedding day, make sure you check out tailors who are experienced in catering to the lesbian market. The last thing you want is a bulky-looking men's suit that has been "adapted" to suit your body. And if one of you is going to wear a dress and the other a suit, make sure you explore different options and mix and match outfits until you find what works best together.
To shop together or not?
This is a very personal decision—one that depends on whether you both enjoy the element of surprise or prefer your partner contribute to your lesbian wedding dress shopping experience. If you decide to shop separately, try to enlist the help of a friend who can go with both of you – separately – and ensure your individual choices complement each other. Alternatively, shop at the same store, but book separate appointments with the same consultant. As a professional expert, your consultant will be able to steer you towards dresses that go well together, without revealing what your partner has chosen.
Pick a bridal shop that is gay-friendly
With more factors to consider when choosing lesbian wedding dresses, the task is challenging. As with all other wedding vendors, you will enjoy more advantages when you choose a bridal store with experience in catering to LGBTIQ+ couples. Experienced consultants know a thing or two about helping each bride find what she likes, without compromising. Check around for recommendations and online reviews of such places. Otherwise, inform the bridal boutique of your relationship when you book your appointment and inquire about their experience with LGBTIQ+ couples. This will help you narrow down your choice to the right place. And, as you come out to each store, you will soon be able to spot those who have genuine experience in working with LGBTIQ+ couples and those who don't.
Shopping for a wedding dress is a once-in-a-lifetime opportunity and should always remain a fond memory.
Avoid matching outfits
Whether you decide on lesbian wedding dresses, suits or something in between, embrace your individual styles and pick outfits that do not match exactly. Two different wedding dresses or suits will reflect your personal tastes and help your individual personality shine through. With plenty of options suitable for every style or wedding theme, it's likely you won't have trouble finding different outfits for either of you.
Keep the look cohesive
Although we do not suggest matching dresses, it is important that your choices look good side-by-side and that your chosen styles come together. Choose fabrics that complement each another and styles that are not too disjointed. Create cohesive pairings by matching the fabric, colour or embellishments on the outfits, for best results.
Make sure you get the right fit
Irrespective of how stylish or expensive your lesbian wedding dress is, it needs to fit perfectly. Before you place your order, make sure you choose the dress size that is closest to your actual measurements. Also, remember that you will need two or three fitting sessions after the dress arrives, to have it altered to your exact measurements. Book alterations with a professional who is familiar with the type of dress or suit you choose, to ensure the fitting is done correctly.
Take your time to make your final decision
Shopping for a lesbian wedding dress is a once-in-a-lifetime opportunity and should always remain a fond memory. You deserve to enjoy it. It's also important that you are fully satisfied with your final decision and don't regret it later. So, take your time to research and shop at a comfortable pace. Don't let anyone pressurize you to rush into a decision that you're not entirely sure of. Enjoy the entire experience and make a wise decision that both of you will always be satisfied with.
Author Bio
Best for Bride is a dress chain in Canada that specializes in wedding dress collections, bridesmaid dresses and other dress collections for special occasions. It currently runs from four locations in the country and carries a variety of designer wedding dress collections for modern brides. With over a decade of experience in the wedding industry, this bridal chain is the one-stop shopping destination for all bridal needs. For more details on their wedding dress collections and services, visit the Best for Bride website.
This error message is only visible to WordPress admins
Error: No feed found.
Please go to the Instagram Feed settings page to create a feed.