Now that marriage equality has finally arrived in Australia, it's time to turn to things associated with same sex weddings – such as what sort of gifts to buy the happy couple.
Bear in mind that, just as it may be your first same sex wedding you're attending as a guest, the couple probably won't have been in this situation before, either, where they're planning their marriage to  someone of the same sex.
So, as someone who has just taken more than 50 same sex wedding bookings as a gay celebrant, here are my top 13 tips to help you through the process.
Lots of same sex couples have been together for a reasonably long time. When they marry, it's more a symbolic and legal process they're going through, than the glittering soiree at a high profile wedding venue that's often associated with straight weddings. Many same sex couples will have been living together for years and so perhaps are not looking for gifts from their guests. Many will be unlikely to set up a gift registry.
Their wedding is an opportunity for guests to offer to provide them with something a little more attuned to the couple – foregoing the risk of being given three toasters, when they already have one at home. The key is to get in sync with the couple and think creatively of what they'd like, rather than what you'd like to give them.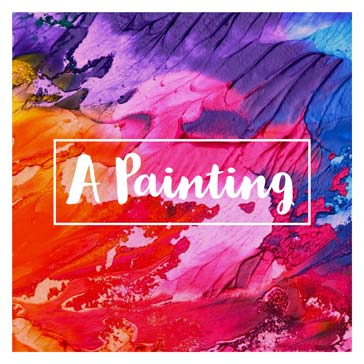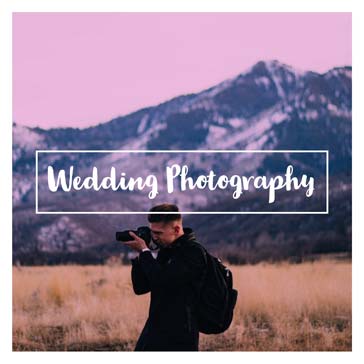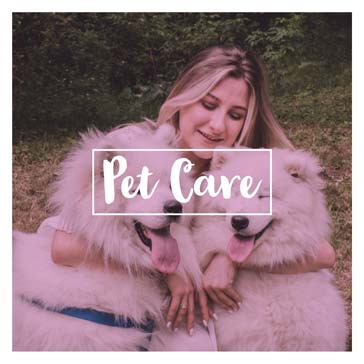 The following list provides you with some ideas that might appeal more to same sex couples:
1. Give them shelter on their wedding night
Same sex couples often like to "live it up" in a nice hotel – particularly on the night of their wedding and, perhaps, the previous evening, too. It's another additional expense that is on the financial ledger of lots of couples. What a lovely gesture for you to offer to pay for their accommodation the night before their wedding or the night of their wedding – and make sure you let the hotel staff know, so they may put a bottle of champagne in the room. Don't forget to ensure the hotel is rainbow-friendly!
2. Put your money away, I've got this
One of the centerpieces of a same sex wedding is the wedding ceremony itself. Same sex couples are highly aware that we fought for a long time for the right to get married and lots of us consider the ceremony to be the most important part of the wedding day. What a generous and unforgettable gesture it would be for you to offer to pay the celebrant's fee for their ceremony – you might need to go in with a group of friends to do this.
3. Smile – you're being shot!
Lots of same sex couples are going without a professional wedding photographer on their special day, instead making sure their guests take lots of great, informal shots of them. But you could treat them to a pre-wedding or post-wedding photographic shoot – with someone like Harry from Love is Love Photography who specialises in same sex wedding photography. Make sure the photographer has undergone LGBTI-sensitivity training.
4. Take away their pet worries for the day
Lots of same sex couples have raised fur-babies as their own children. It's a natural step for them to, of course, want to involve their dog(s) in what's arguably the most important day of their lives. Most likely, as one of their guests, you'll already know how important this is to the couple. What a nice thing it would be for you to offer to gift them a dog trainer who will pick the fur-baby up from their home, look after it prior to the ceremony, take care of it during the wedding (think: ring-bearer on a leash) and return it to its home after the ceremony.
5. Bring the feather duster and sucker or French maid outfit
Not everyone loves cleaning the house, even if armed with a feather duster or dressed in a French maid's outfit. Give them a voucher for a same-sex-friendly cleaner who will come in and do a spring clean of their entire house, to help them make a fresh start to their married life. Or give them a voucher for a de-clutterer to get rid of some things that are in their home that might make space for other things as they begin their life together.
6. Don't assume they want another toaster. Ask.
Most same sex couples have been together for years. Often, they already have pretty much everything they need, in terms of household items. But don't be shy in asking if there's anything they need or want for their house or apartment. A piece of art, perhaps? A gorgeous pot plant for the corner of the loungeroom?
7. Nourish the soul, nourish the heart
After the hoo haa of the wedding has been and gone, you could help keep the romance alive by giving your couple a voucher for a posh night out at one of their (or your) favourite eating places – perhaps a voucher for the degustation menu with matched wines? And you could go one step further: make a reservation at the eating place for their 6-month or twelve-month anniversary, when they can use your voucher.
Many same sex couples will have been living together for years and so perhaps are not looking for gifts from their guests. Many will be unlikely to set up a gift registry.
8. Make them head chef of their kitchen – naked chef probably not available
Lots of same sex couples are deft hands in the kitchen – or at least one of the couple is. Why not treat them to a cooking class, to try their hand at cooking a cuisine they love or perhaps haven't tried much. Alternatively, arrange for their own personal chef to come in and cook dinner for them on a special occasion – perhaps their first wedding anniversary or the anniversary of the day they met? It's fair to expect that the naked chef wouldn't be available that night!
9. Take away their pet worries after their wedding
Some same sex couples take separate holidays to avoid leaving their fur-babies at home for an extended time (eg longer than 24 hours!) If the couple concerned are thinking of going away after their wedding, offer to look after their fur-baby, who will at leats know you and your home and your smells, decreasing the anxiety levels that might arise because of separation from their owners. Alternatively, depending on the confidence and socialization of the dog(s), offer to pay for the cost of putting them into a luxurious pet hotel.
10. Let me help you organise your wedding!
Do you have superlative organisational skills? Do you love organising parties and events? Do you have the flair and interpersonal skills to really engage with everyone who needs to be engaged with, to carry off being the wedding planner of your couple's wedding? Then why not offer to help in ways that make use of your own skills by offering to help organise their wedding details. There's one proviso: don't be a wedding planzilla! Remember, it's not your wedding. You're just helping organise it.
11. Double delight
We all know that organising a wedding can be as stressful or as stress-free as the couple decides. But typically in the week before the wedding, no matter how large and complex or how small and simple the wedding is, a level of stress and nerves creeps in that isn't usually there. Tune in to your couple and treat them both to a day spa or a double-person massage. They'll come out of the treatment floating on air, and thinking you're the most thoughtful person on earth!
12. Explore the horizons – beyond the rainbow
Lots of same sex couples have lists of things they'd like to see, or do or experience. But in the lead-up to their wedding, these things can become pushed to the side – partly because of the cost, and partly because the couple likely has other things on their minds. If you know your couple well, you'll be privy to what's on their list. So treat them to great tickets to a sporting event they've never seen, or a concert they were thinking of going to, or a tourist attraction they've mentioned they'd like to go to but haven't yet been able to. Whatever is their passion.
13. Donate – pay it forward
Lots of people say they support marriage equality. And that's where their support begins and ends. One of the amazing ways wedding guests can demonstrate their active support for marriage equality is by making their gift to the couple a donation to one of the couple's favourite LGBTI charities or organisations. For example,