For same-sex couples living in Australia, wedding ceremonies may still be out of reach, but commitment ceremonies can provide a special way to declare your life-long commitment to your loved one. While this is not an equal substitution for the formal institution of marriage – which hopefully will be available to all people soon – a commitment ceremony can still be a wonderful way to celebrate your love and your partnership.
Planning a same-sex commitment ceremony is really very similar to planning any other wedding ceremony in Melbourne. There are only a few details to think about that heterosexual couples don't
have to deal with when planning traditional wedding ceremonies.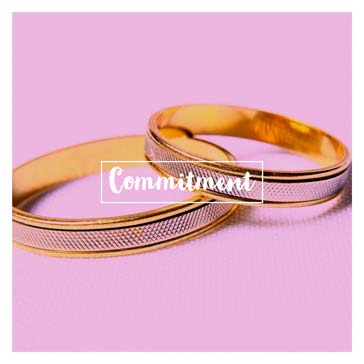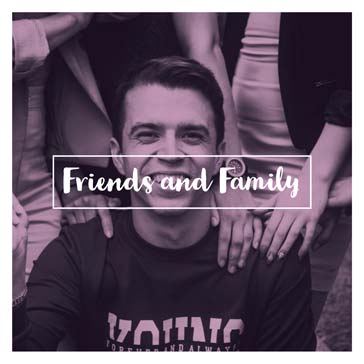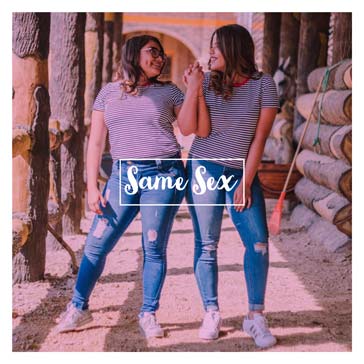 What to Consider when Planning a Commitment Ceremony versus a Marriage Ceremony in Melbourne
You're already breaking convention by committing to a member of the same sex – why not break tradition in other areas as well? For example, two female partners might both choose to walk down the aisle together with their fathers or mothers, or one could walk down the aisle, and then the other. You can follow a procession of friends and family, or you can forego the procession and simply walk down the aisle arm in arm. Your ceremony can be as small or as large as you like; it can also be as traditional and conventional or as creative and colourful as you like.
When choosing who will be in your wedding, keep in mind that there is no need to stick to tradition (unless you want to). If you and your partner are both male, this does not mean you need an all-male wedding party or two best men. You're already blurring the traditional ideas of gender, so feel free to create a ceremony that is as unique as you are and that expresses your personal desires and preferences.
Another area in which you are free to break the mould, so to speak, is your commitment vows. Since the commitment you are making is not legally binding, you are free to write whatever vows express your thoughts and feelings toward your partner. Or, you can follow the wording of traditional marriage vows, changing the appropriate words to reflect your unique situation.
When choosing who will be in your wedding, keep in mind that there is no need to stick to tradition (unless you want to).
The Right Celebrant for Commitment and Marriage Ceremonies in Melbourne
Hopefully, one day soon, any couple who wants to celebrate their union with a wedding ceremony in Melbourne will be able to do so. Until then, let Gay Celebrant Melbourne help you create the perfect commitment ceremony for you and your loved one. As an equal rights advocate, a member of the LGBTI community, and an experienced celebrant, I make it my goal to provide those who can't (yet) have wedding ceremonies in Melbourne with meaningful and unique commitment ceremonies. I also provide other types of ceremonies including vow renewal ceremonies, naming ceremonies, and funerals.
Because I never take more than two bookings per day, you can be sure that I'll be fully available to you on your special day. It's my top priority to work with you to come up with the perfect mood, style, and words to express your sentiment. I'll make sure you know exactly what my fees are upfront and what services are included, so you'll never be surprised with unexpected expenses. You don't have to hold your ceremony in Melbourne – in fact, many of the ceremonies I officiate take place in other locations such as beautiful Yarra Valley and the Mornington Peninsula. There is no extra charge for these or any other location, even unusual ones.
Whether you are gay, lesbian, bisexual, transgender, or intersex, I'd love to help you with your commitment or another ceremony. Give me a call on 0410 456 327 or fill out the convenient online contact form.
– I look forward to serving you.
This error message is only visible to WordPress admins
Error: No feed found.
Please go to the Instagram Feed settings page to create a feed.