As you flick through your jam packed diary, you suddenly realise that wedding season is edging closer and closer. Not only does this mean that you can dust off your favourite fascinator, but it also means a bunch of your friends are on the brink of tying the knot.
Watching your nearest and dearest get married is a joyful experience that always manages to bring a tear to your eye; this year you have received an influx of invites for same-sex marriages, which is utterly glorious for a number of reasons.
As more and more states allow same-sex marriage, your friends and family are free to join together with their partner, no matter what their sex, age, gender or religion.
If, like many, you have never attended a same-sex marriage, there are a couple of dos and don'ts to adhere to so that you stay on their good side during the big day!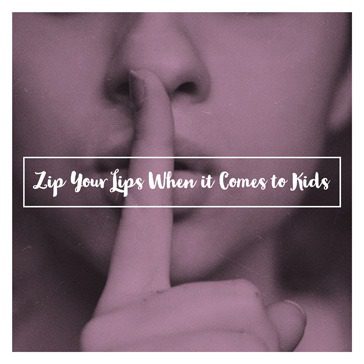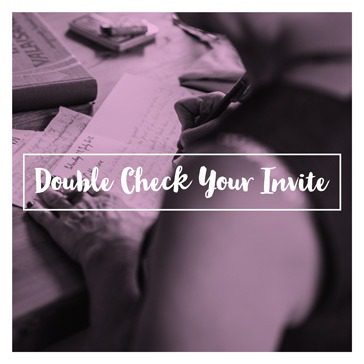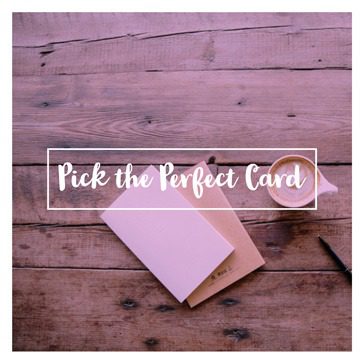 Attending a Same-Sex Wedding - Here are some tips
Double-Check Your Invite
Make sure the invitation has been personally addressed to you; if it hasn't you might not actually be invited. This might sound pretty silly to you, but plenty of people rock up to a wedding that they weren't actually meant to be at. Check whether your other half is invited too; it would be pretty embarrassing to be a wedding crasher.
 Respond Appropriately
 When you RSVP to your appropriately addressed invite, you don't need to go into detail about approving or disapproving of their same-sex marriage. A simple yes or no answer will always suffice. Unfortunately many couples receive RSVPs with scribbled notes on the recipient's views on same-sex marriage, which just isn't necessary for someone's special day.
Pick the Perfect Card
 Think about how well you know the happy couple. Would a humorous card about lesbians or gays really be appropriate in this context?
The happy couple will probably spend the few days after their wedding opening up beautiful gifts and cards from their loving family members and close friends, so don't be the idiot that makes a laugh and a joke out of the biggest day of their life!
 Check Their Preferred Terminology
 Couples in a same-sex relationship, might not called themselves or their other half by the same name you would. Not every married woman wants to be referred to as the blushing bride, nor does every guy with a buttonhole consider himself as a groom.
Take note of what the couple refer to themselves as and let them lead the way. Don't forget to stick to this way of communicating after the wedding day too.
Yes, it might be tricky to keep everybody happy, but there is a level of respect you should always try to follow if possible.
Make sure the invitation has been personally addressed to you; if it hasn't you might not actually be invited.
Keep Your Mind Open
Your idea of a traditional wedding, might not marry up (excuse the pun) with their ideas. Don't build up the big day in your head to be something that it might not be; traditions could be thrown right out the door!
There might be changes to the ceremony words and there could be a heck of a lot more people giving speeches. Just roll with the punches and enjoy the new experience; it will probably be a lot more fun than a traditional wedding too!
 Zip Your Lips When it Comes to Kids
Asking any couple (whether they are same-sex or not) about their future plans for children is just a no go all round. Is it really any of your business when the happy couple should be procreating?
Keep your opinions zipped up tight and don't feel the need to bring up the idea of children on their wedding day. Having kids is such a personal and intimate thing for every couple, so it's really not your place to bring this subject up on the day!
Show Your Love and Appreciation for the Happy Couple
Getting married as a same-sex couple is a huge deal for most. Finding someone to carry out the ceremony and getting their family on board can be a stressful experience as it is. Show your love and appreciation for the happy couple as much as you can. Even a small gesture will go a long way.
So enjoy the wonderful experience of watching two people you love tie the knot forever. Pack your tissues and put on your comfiest dancing shoes, because it's sure to be an emotional and enjoyable day bursting with energetic celebrations!
About the author
Wedding photography expert Jeffrey Wang has his own wedding photography studio in Sydney, called Perfect Moment Photography. He has helped hundreds of couples to capture their love stories and the raw emotions and spirit behind their weddings. In his free time, he writes about love stories, marriages, venues, and photography tips for known wedding blogs around the globe
This error message is only visible to WordPress admins
Error: No feed found.
Please go to the Instagram Feed settings page to create a feed.