Over time, marriage ceremonies have changed. Lots! Before 1973, in Australia, it was only possible to get married in a place of worship.
Since then, the year when civil marriage celebrants were introduced across Australia, more than a million couples have been married by civil celebrants. And gradually, the bonds between marriage and religion have reduced. At present, approximately 75% of marriages conducted in Australia are civil marriages.
Civil marriages can only be conducted by persons registered as civil marriage celebrants by the Australian Attorney-General's Department. If people are not on the Department's list of authorised celebrants, they are not able to conduct a legal marriage in Australia. You can check to see if I am on that list, here: If you type in First name = Bronte, Last name = Price, City = Pascoe Vale and Postcode = 3044, and click on 'search'; my name will appear, confirming that I am a genuine celebrant.
And they must conduct marriages according to the Marriage Act 1961. 
Like any other civil marriage celebrant, I feel privileged that I get to marry people – and I love my job!
Marriage Celebrants are governed by a strict Code of Practice. This code is set down in the Marriage Regulations 1963. The major role of Civil Marriage Celebrants is to make sure that you are legally married.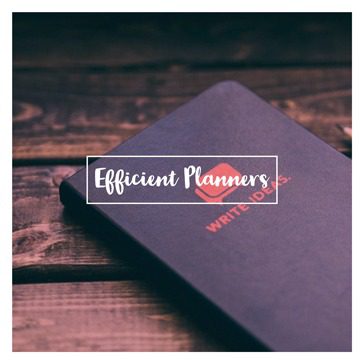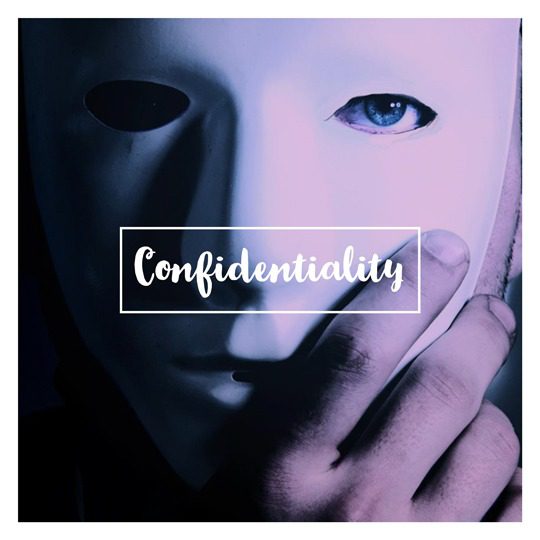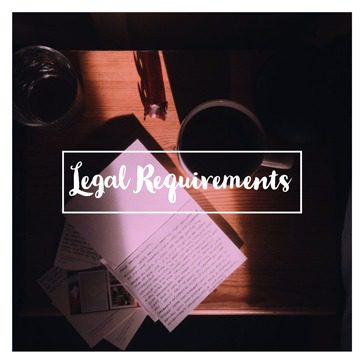 Found a Marriage Celebrant - see what his Roles are
Here's a list of roles they perform:
They are planners
I always work with couples to draft the entire ceremony. My aim is for the ceremony – the main focus of part of the day – to be authentic and memorable both for the couple and for the guests.
That applies whether I am planning a gay wedding ceremony for the LGBTIQ+ community, or if it's a straight wedding. As a celebrant, I provide information and options for every stage of the couple's ceremony. And because I'm really good at this, my couples are overwhelmingly thrilled with the outcome.
They take care of your legal requirements

If you're worried about "which documents do I need to submit?" or "where do I lodge the legal documents?", worry no more! It's the role of the celebrant to be responsible for completion and lodgement of the legal paperwork. It's one of the major things they take care of. We've been trained in what we can and cannot accept as proof of the termination of any previous marriages, as well as what sorts of photo ID we can and cannot accept.
This is crucial – because, if the legal requirements are not satisfied, then there's a risk that the marriage may not be registered by the Registry of Births Deaths and Marriages (BDM). That's why marriage celebrants take very seriously the legal requirements around marriage. I'm required to upload the legal paperwork to BDM within 14 days of your wedding – and I let you know by email on the day that your marriage has been registered. BDM usually takes around a month to register a marriage.
They check everything before your special day
I always end up performing a couple of thorough checks before the wedding day! I have a rituaI I go through – pretty much a checklist – to make sure I've got everything I need to make sure your wedding goes smoothly.
If I forget one little thing – or I don't take care of the small details, there's a chance that the wedding ceremony won't be as flawless as we all wanted. I pride myself on the fact that I'm highly organised. For example, I make sure I have:
the agreed

final draft on my ceremony

folder, printed out in 1.5 spacing and size 18 font, to enable easy reading;

Your personal vows and readings printed out on cards

my fully charged sound system (and tripod) and

fully charged microphone

the adaptor that enables smart phones to connect to my sound system via bluetooth, to make sure everyone can hear your music from your special playlist

the marriage certificates, all printed out without error; and the

Declaration of No Legal Impediment to Marriage

printed out, ready for signing immediately prior to the ceremony.

a supply of tissues in my pocket, ready for those emotional moments.
They provide advice about marriage education
Celebrants inform and educate the couple about civil marriage and marriage in general. We also give the couple information from the Attorney-General's Department about things to consider before and after marriage.
They take care of your things
As a celebrant, I have a range of options of places where I meet with couples. I even provide secure storage of all your records for a certain period of time and to ensure information and data about you are destroyed in a safe and secure manner, when the time comes. You can check how I handle data safely, in my privacy statement on my website.
Civil marriage celebrants officiate your wedding

Couples often find the process of registering their marriage – and the legal requirements – a daunting task. That's where I come in, as your celebrant. Your celebrant is not only authorised to conduct your ceremony but also well-trained in how to do so. Celebrants all over Australia officiate at (or conduct or solemnise) weddings.
It's the core of our job. And an important part of that is ensuring the accuracy of the documents. And when it comes to the ceremony, think of your celebrant as an event organiser or the conductor of an orchestra – in charge of making all the various parts work together as a team to make your day one of the best and most enjoyable of your lives!
They maintain confidentiality

As a celebrant, I respect and acknowledge the privacy of every couple and their families. That's really important. Your celebrant is someone you can trust to not disclose information to others about you or your wedding – apart from posting to social media – but only with your permission to do so.
As celebrants, we have an obligation to ensure sure that details about you and your relationship remain confidential, apart from what you agree to include in your marriage ceremony. Put simply, your business is no-one else's business!
They abide by the rules

Celebrants must comply with the requirements of the Marriage Act 1961. The services I provide couples, as a marriage celebrant, vary according to the needs and wishes of each couple. But those services are regulated by the law of the land – there are some words from the Marriage Act 1961 you and I have to say, for example. 
These words are said at every wedding that marriage celebrants conduct across Australia. But apart, from those legal words, there's lots of room to customise a ceremony that reflects each couple – who they are, their love and their aspirations as a married couple. That's why I love my job. Your ceremony can be as short and to the point – or as large, long and complex – as you wish.
They take care of the experience
Celebrants make a massive effort to make sure that your ceremony is audible to all those present. If the guest list is around 20 pax or more, then I suggest we use my professional sound system. It's important that everyone there can understand and hear the entire ceremony, including any music you may wish to play on the day. It's the central purpose of your wedding day.
I have a wireless sound system – I charge it overnight the night before your ceremony and the fact that it's wireless means there are no dangerous cords on the ground for people to trip over. And it also allows couples to share their favourite music through the sound system before and after the ceremony, as well as at strategic points during the ceremony – eg the signing.
Your celebrant is someone you can trust to not disclose information to others about you or your wedding – apart from posting to social media – but only with your permission to do so.
They make sure nothing goes wrong
It's pretty usual for couples to be very excited in the leadup to their wedding day. In the final 24 hours, that excitement can turn to a level of nervousness. One of the things my couples have said about me is that I'm great at reducing stress on their wedding day – and I can thank the fact that I worked for the last couple of decades as a senior executive in state government – in roles where I had to be fabulous at defusing stressful situations and reducing stress for all the parties. For larger, more complex weddings, I strongly suggest that couples hold a rehearsal with me in the week prior to their wedding – it's another way of reducing stress on the day..
They don't go wrong either
Are you worried because you've got a casual dress code for the wedding, but your celebrant is inclined to dress more formally? Well, as a celebrant, I ensure I'm dressed appropriately for your wedding. It's one of those little questions I ask in the leadup to your wedding, to make sure I adhere to and fit in with whatever is the theme or idea behind your ceremony.
And they are punctual, throughout
Of all the compliments that I've ever received, "Bronte, you are always on time", is one of the most special. And that's because punctuality is a key to any celebrant's work. Celebrants maintain timelines for each step before the ceremony – and they typically arrive at the venue at least 30 minutes before the ceremony. That's best practice.
In case yours is not the only wedding for them on that date, they are still efficient and professional
Great celebrants ensure that the parties to each marriage receive a high level of service. Each couple deserves the

high level of service

that the celebrant markets as part of their brand.

Despite busy diaries, celebrants genuinely try to be truly in the moment for each wedding ceremony they conduct! On certain days, when I've got more than one ceremony to conduct, I plan my day in a way that I can still offer each couple a high level of service.
I only take more than one wedding on any given day if I can be satisfied that I can easily and effortlessly get to both venues and be at my best for both couples who want to engage my services. Otherwise, I say no to the second couple who wants me to be their celebrant. And that's not an issue for me.
But their services don't end with marriage. A civil marriage celebrant also takes the extra effort to
Use any evaluative comments from the parties to improve performance. Having worked in the complaints industry (for the

Victorian Ombudsman

), I understand that complaints are an opportunity to improve what I do. I am always keen to get feedback and reviews from my couples. And it's through this feedback that I get to learn how to be a better celebrant.

Maintain up-to-date knowledge. Celebrants are required to undertake mandatory Professional Development every 12 months, in order to maintain their registration. I do that, of course. But I also am a trainer of celebrants – that is, I'm qualified to train other celebrants in to help ensure they are up-to-date with current legal and other aspects of celebrancy, so they're equipped to deliver wedding ceremonies of the highest standard possible.

This error message is only visible to WordPress admins
Error: No feed found.
Please go to the Instagram Feed settings page to create a feed.