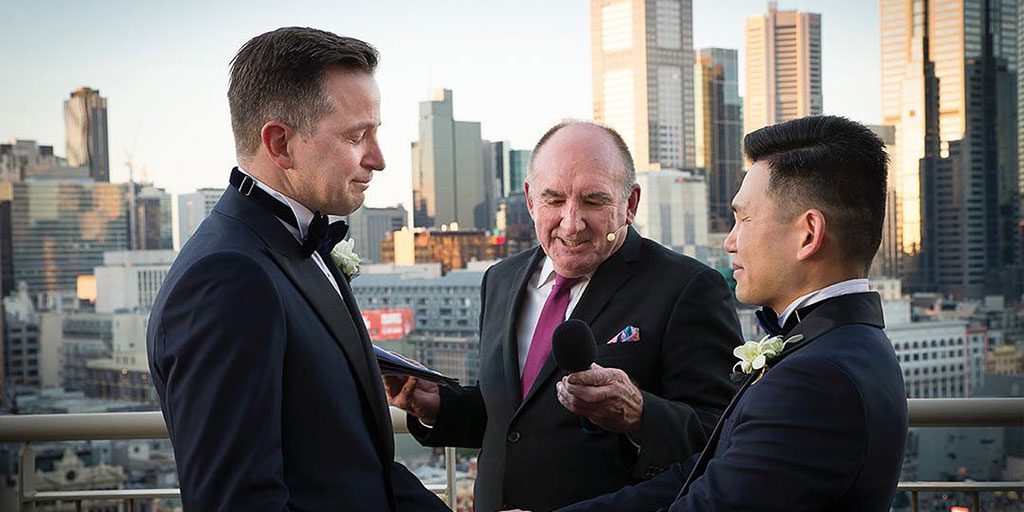 Awedding or a commitment ceremony is arguably one of the happiest days in a couple's life. Every time they hear the word "wedding", there's a lot that runs through their minds. From the food to the ceremony to the venue to the entertainment. Everything runs like a slideshow demanding and each slide demands its own piece of extra attention. There's so much to do and so much to plan for the day to be perfect! That is where you find a wedding celebrant very helpful. But a wedding can be big or small, or as complex or as simple as you like.
Lots of couples are now ditching the conventional, traditional ways of getting married and the celebrations that have typically followed. Regardless of that, nobody wants to miss the opportunity of holding a ceremony that stands out, that is memorable for them and their guests. Some are looking for picture-perfect moments, both for the camera and for the associated memories. Others are more concerned about being in the moment and not being distracted by guests posting to social media before the wedding has finished. How do you plan your ceremony in a way that is nourishing, rather than stressful?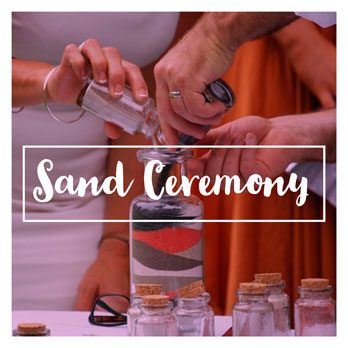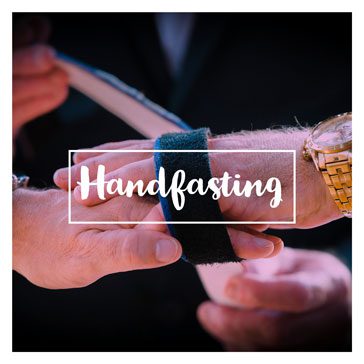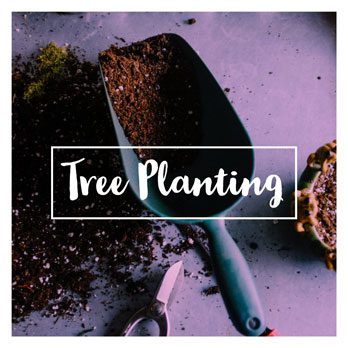 Here are some ways that can Heko:
Unity ideas
You can conduct a sand blending ceremony
Both of you can select two different colour grains of sand and pour them one by one in a glass vase. The blending of sand will refer to the blending of both of your lives.
Light a unity candle
In this ceremony, you take two lit candles and together light the unity candle. The joining of two candles in one is a meaningful reference. It suggests that both your lives are now about to become one!
Write love letters to each other
Letters have symbolised love since printing was invented. As a couple, what could be better than reading a love letter that was written to each other on your wedding day? You can put it in a sealed envelope and place it in a wooden box with a bottle of your favourite wines or spirits, to be opened on your first wedding anniversary when you demolish the wine or spirits and write and seal another love letter to each other. Imagine reading these treasured love letters after years. What sheer delight!
Hold a Handfasting ceremony
The Handfasting ceremony is a Celtic custom. Also known as "tying the knot", it binds the couple as one by wrapping their hands together in colourful ribbons or rope. It is a beautiful ceremony for a union in love. I have conducted this ceremony numerous times, using rope or ribbons that have had meaning for the couples concerned – and ending the ceremony with a perfectly tied infinity knot that can be mounted on their wall.
Plant trees
Planting a tree represents that the couple has strong roots of commitment or perhaps come from different cultural heritages and associated underlying roots. The idea is best for weddings happening in spring or summer.
There's so much to do and so much to plan for the day to be perfect! But a wedding can be big or small, or as complex or as simple as you like.
Fun ideas
Tweak the traditional concepts a little
Your flower girl need not necessarily be a little girl. How about you ask your grandmother for the role? And I assure you that it is going to be an emotional and fun moment at the whole ceremony.
Include your pets
Make your dog the "Best Dog" standing next to you as you exchange vows. Maybe create a pet-list along with the guest-list and celebrate it together? Could your fur-baby be your ring bearer?
Put on your dancing shoes
Commitment calls for a celebration. And what is a celebration, without dance? Hit it off with your guests and party until your feet hurt! And you don't have to wait 'til the after-party for dancing when you're getting married now.
Give your guests a task to do
Ask your guests to write down their best advice to you as you are getting married. They're going to have fun writing them. And you will likely be blown away with the kind of advice you get for free.
Add impromptu and fun elements
Surprise your guests by introducing new elements every now and then. Throw in a random band or song performance in the middle of the ceremony. Include photo booths, stalls and outdoor games. Invite your guests to speak. Make your wedding livelier than any other they've been to!
Unique ideas
Experiment with the guestbook
Don't use that regular guestbook. You can use bookmarks, bottles, or polaroid. You can even make your guests write you a postcard right there in the ceremony. Or have a guest box where they can shoot their messages for you.
Let go of the readings
Forget the reading. Instead, ask married couples to share their experience. Let them talk about the ceremony before you exchange vows. Request them to keep it as short as possible.
Liven up the processional music
If you're going to have a processional, the processional music must be a love song that you both like. And what's better than having a band perform it live for the both of you! Meaningful music is a must!
Alter the walk
Traditions say that the groom must wait for the bride at the altar. But what if you're planning a gay wedding? How do you decide? And why should you anyway? Walk the aisle with your significant other together instead! Then again, why have an aisle? Why not just both appear at the front, as the ceremony is about to begin?
Narrate your story
Use cue cards to ask questions like, "Do you know our first date venue?" or "How long have we been together?" with options underneath. The questions must revolve around the two of you. When your guests have finished answering, play a short film or give a small speech. Reveal the right answers and how right were your guests as audiences in each case!
Personalized ideas
Write your own vows
Many couples do this, these days. The appeal of traditional vows has started to fade because they do not relate to the couples as much as perhaps they used to. Writing your own vows is special. It is like mouthing words straight from the heart. Who wouldn't love it?
Calligraph the runner
If you're having a sit-down after-party, it's likely you will have table runners. The runner is usually plain. But you could add your personalized touch to it by getting it calligraphed. Use words that hold significance in your lives. Maybe a song that reflects your story or quotes that you believe in. Make them speak as you celebrate with your guests.
Choose a theme that defines you
If you are both beach people, arrange your wedding at a beach location and have guests follow clear instructions. You can have a traditional theme or be as alternative as you like. As long as the theme goes with your taste, and has your vision in it, it is unique! Be careful to have a Plan B in case of bad weather – and provide plenty of bottled water, umbrellas and sunscreen for your guests.
https://www.instagram.com/p/BexeZ9QjGSE/?utm_source=ig_web_copy_link
Say thank-you
Just after you have exchanged vows, hold a small speech ceremony. Use it to thank people and mention places that have played an important role in your love story. From the cafe, you met at, to that friend who introduced you both. Include them all!
Gift take-away
Your takeaway or token of appreciation to your guests must have your signatures. It could be your favourite comic goodie or a souvenir from your favourite location. Share it with your guests and make them feel special. Make sure they know that you were happy that they made it to your ceremony and the celebrations that followed.
Your ideal ceremony is only a few steps away now! You can use any of these ideas or mix and match a few of them. Remember that love can be celebrated in endless ways. And love is one of those things that should be celebrated over and over again!
This error message is only visible to WordPress admins
Error: No feed found.
Please go to the Instagram Feed settings page to create a feed.