1. Include a political statement in your ceremony
The postal vote for marriage equality is still very clear in the minds of lots of LGBTIQ+ couples in Australia. The moment when they didn't know whether the rest of the community had voted in favor or against their right to marry the person they love. Some couples like to include a statement that registers with their guests that this right is something they don't take for granted – and it's very important to them. Here are two examples of such political statements:
EXAMPLE-1: Party 1 and Party 2 have asked me to let you know how much they appreciate the fact that you're here today. Your support and your embracing of them as a couple means more to them than you'll possibly ever know. Party 1 and Party 2 also wanted me to remind us all that, just over three years ago, a ceremony like this would have been illegal. As a celebrant, in front of all of you, I would have been required to the ceremony was not a legal one-state that this, that a marriage was not being conducted today but rather this was a non-binding, non-legal commitment ceremony.
Doing that ensured that everyone there – the couple, their family, and friends – were crystal clear that the couple was deserving only of a second-rate commitment ceremony, that their human right to get married was denied – and that straight privilege was on show for all to see, as marriage was only available to heterosexual couples. This was the law that existed then in Australia! Couples like Party 1 and Party 2 – and thousands like them – had to fight for that right.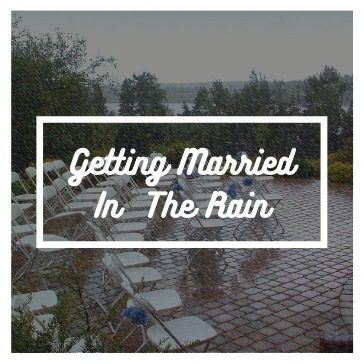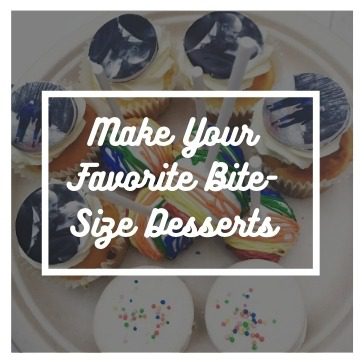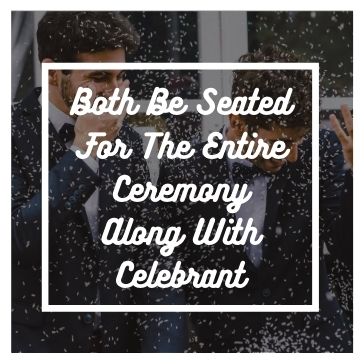 They had to attend countless rallies before the marriage equality postal vote to ensure that cis straight people voting on their right to get married were left in no doubt about the harm that such a law was doing to members of the LGBTIQ+ community. And, as we know, the struggle continues to this day – particularly for trans, non-binary and gender-diverse people.
Or
EXAMPLE-2: We acknowledge with respect the tireless efforts of our LGBTIQ+ activists and culture changers, both past and present, who have fought and struggled for equal human rights in the face of hostility, ignorance, and discrimination. We give thanks that their courageous achievements enable the lives of queer people who follow them to be lived with a greater measure of acceptance and, ultimately, embracement.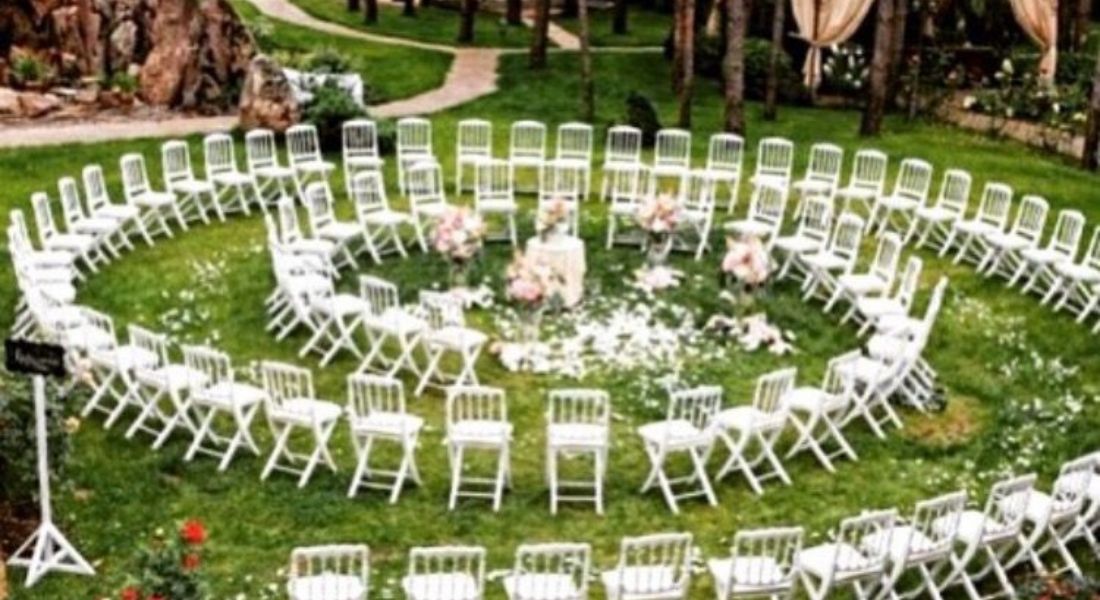 2. Let your guests create a snail shape rather than an aisle
Rather than assemble on two sides of the ceremony space, guests are asked to take their place along a snail-shaped line drawn on the floor. The couple comes into space together or individually (with or without attendants or parents). As they move towards the center, they get to pass by each of their guests and say 'hi' to them. Then, when the couple has arrived together, they and the celebrant are in the middle of the snail shape, as the guests close in, ready to hear and witness the marriage.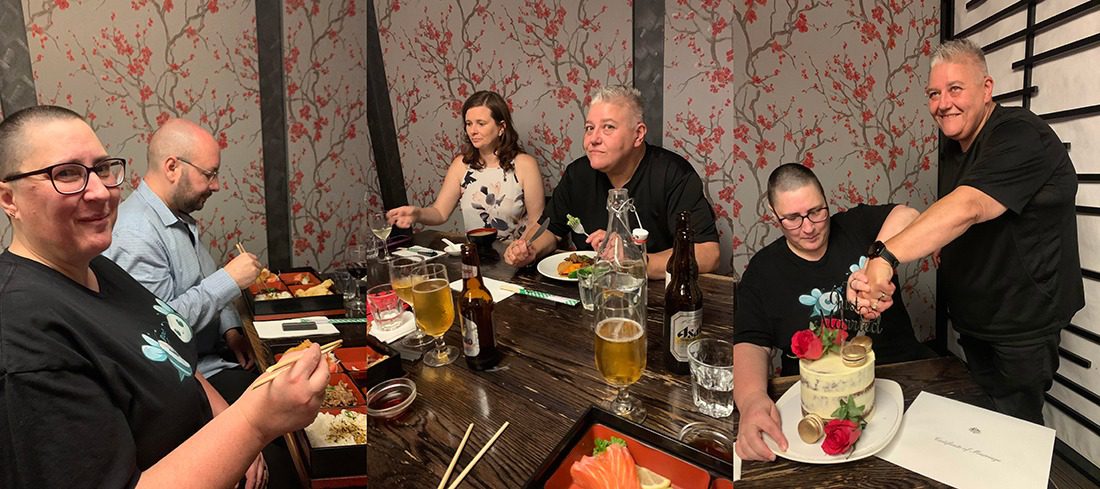 3. Get married in a restaurant while waiting for your meal
This is the epitome of a Short and Sweet Marriage Ceremony. Arrive at your favorite restaurant with your two witnesses and the celebrant (officiant). Perhaps indulge in a nice beverage over a relaxed chat before ordering your meals. Then, while you're waiting for the food to be cooked and served, you get married and sign the required paperwork. Short, very sweet, and completely legal! Come to lunch or dinner as single people – and leave as a married couple!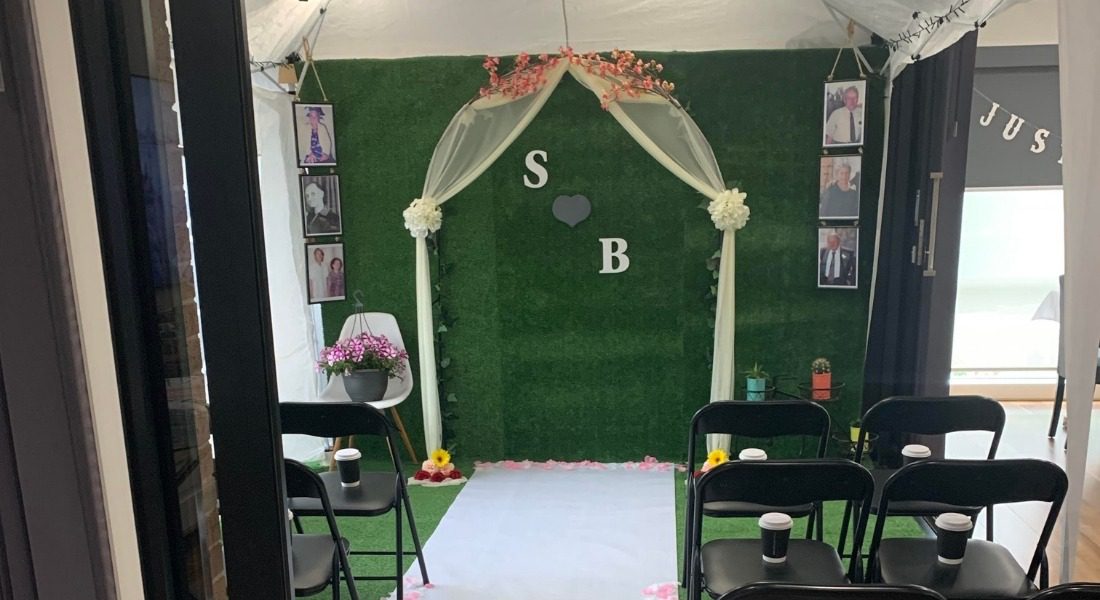 4. Build a chapel inside your home
Don't want to spend a fortune at a wedding venue but still want to have a 'wedding feel' and get married in your home? If you've got enough space, create a small pergola-style chapel in one of your rooms – it may be your dining area or lounge room, perhaps. Go the extra distance and make an aisle with a white or rainbow-colored path in the middle of the aisle, leading to the chapel. It can be as simple or as complex as you wish.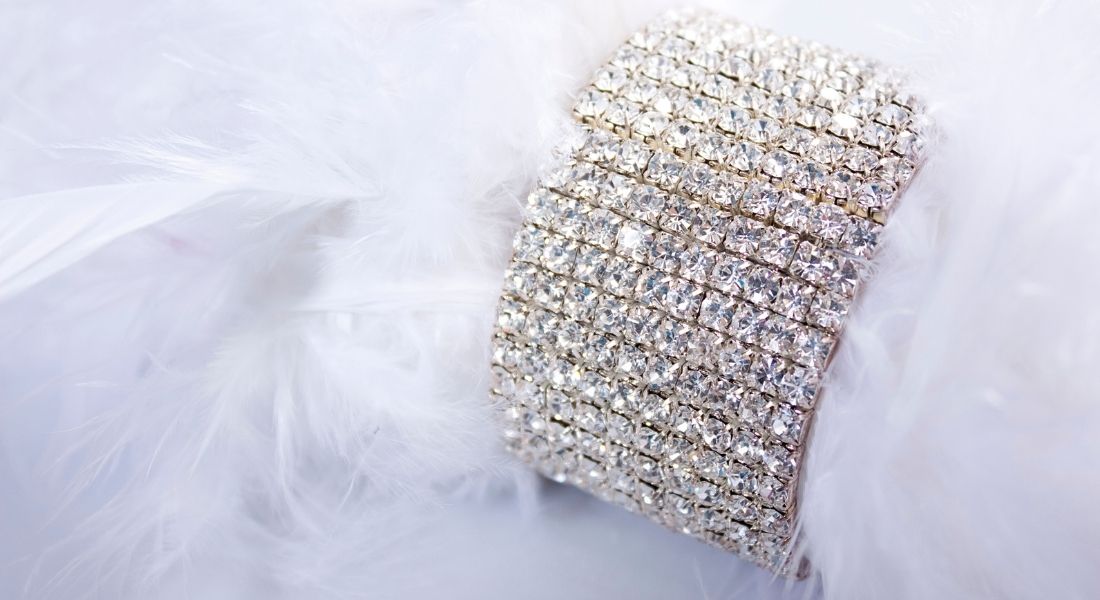 5. Exchange jewellery or watches rather than rings
One of the most powerful traditions in straight weddings is the exchanging of wedding rings. But not everyone is a jewelry person. There's no sense in exchanging rings if you're not going to wear them. That's just doing something because everyone else does it! Consider exchanging something you'd wear often or every day – a nice watch or a gorgeous piece of rainbow jewelry, perhaps? And every time you wear it, you'll think back to that time in your marriage ceremony when you received that gift from your life partner. Lovely!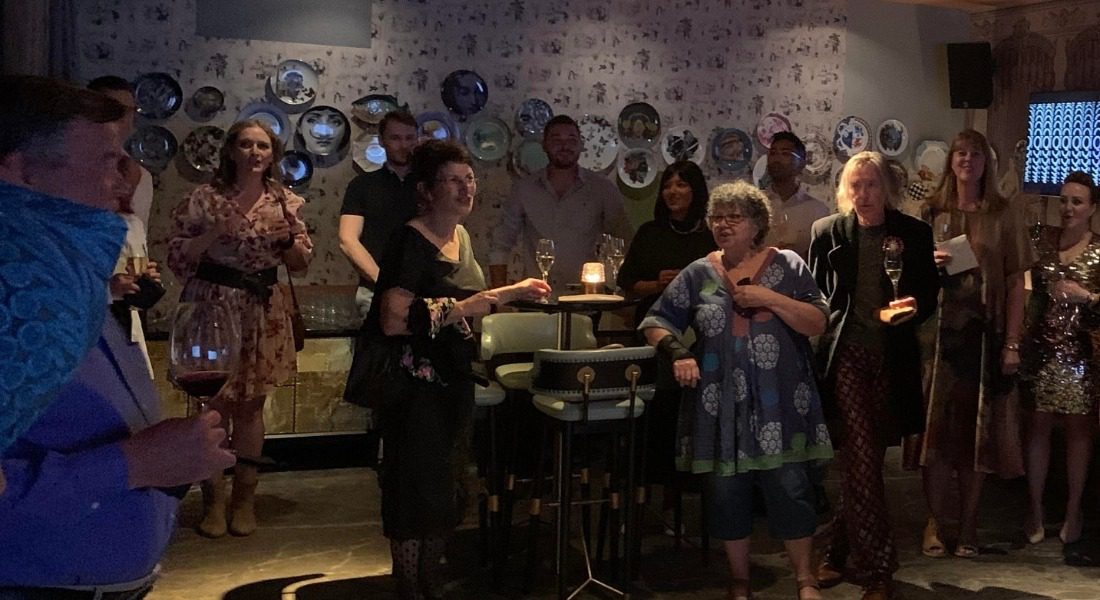 6. Surprise – you thought you were coming to a birthday party?
Perhaps you or your partner have got a significant birthday coming up? You're planning on inviting all those people who are special to you to a party, and it'll be at a location that means something special to both of you. Why not add a twist to the birthday celebrations and get married at the same time? Keep it a surprise. Of course, attend to all the legal requirements, but let no-one else know.
Everyone spends a half-hour arriving, chatting, having some nice feed and beverages – and then the celebrant (officiant) gets everyone's attention, welcomes them to the birthday party, asks them to join them in singing 'happy birthday to the special guest. After that the celebrant (officiant) introduces themselves by name and mentions that they are tonight's MC, but that tonight MC stands for 'marriage celebrant' and the couple is getting married – and all the people at the party will be witnesses to the marriage. Then get ready for the amazing, emotional response from all those there!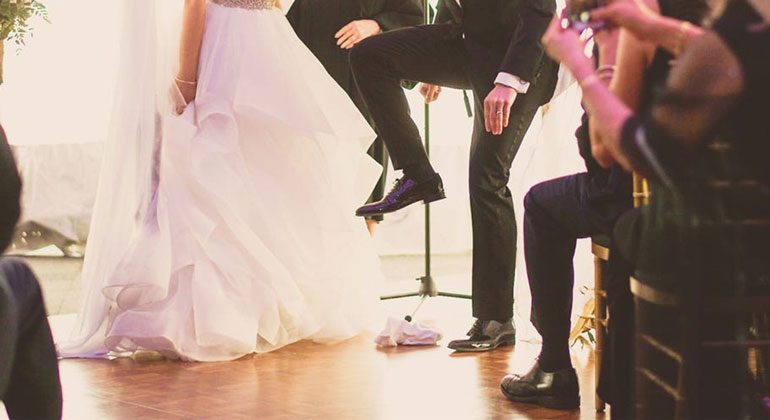 7. Adapt an old Jewish tradition – make small rainbow cushions for smashing the glass
It is a tradition at a Jewish wedding for the groom to stomp on and break a glass to symbolize the destruction of the Temple and to remind us that in the midst of joy we should not forget suffering. And so, LGBTIQ+ couples can adopt that tradition – the breaking of the glass reminds of those in the world whose lives have been shattered by discrimination and prejudice, and persecution.
And, to add a twist to it, why not sew two small cushions in which you place the glasses – and make the cushions out of a rainbow (or other LGBTIQ+ flags) you waved at rallies and marches for LGBTIQ+ equal rights? Mazel tov!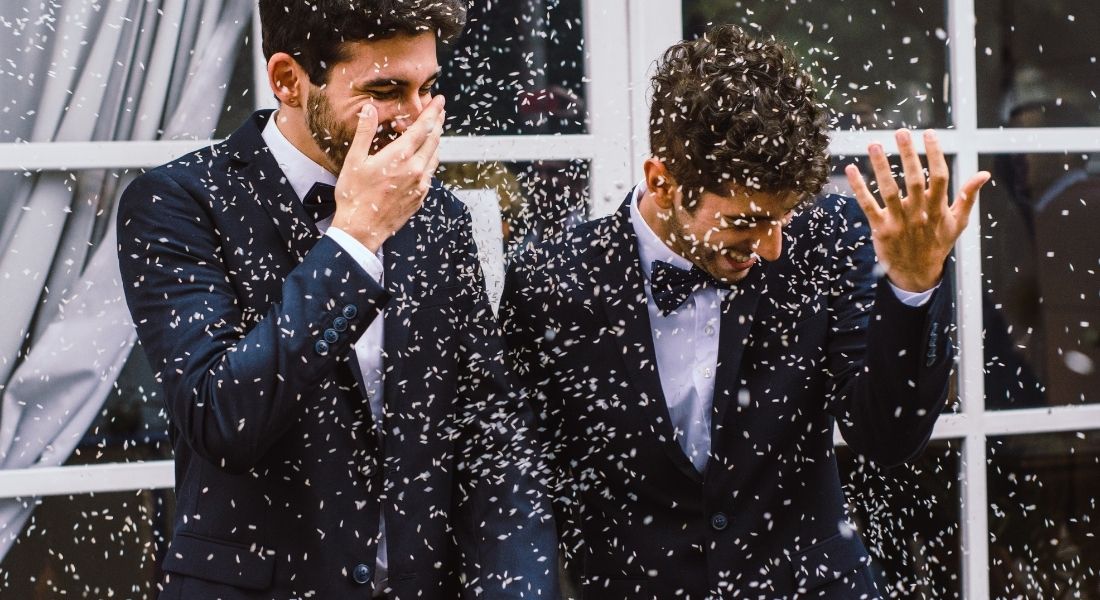 8. Both be seated for the entire ceremony
Sometimes, one or both parties to the marriage, are affected by illness – or they have close friends or family members who are infirm and unable to stand for long periods of time. A great way of showing respect and understanding of that is to both sit – along with the celebrant – for the entire ceremony. That way, no one is fatigued and everyone is comfortable for what's arguably some of the most important moments in their lives.
There are no rules about how or where you propose.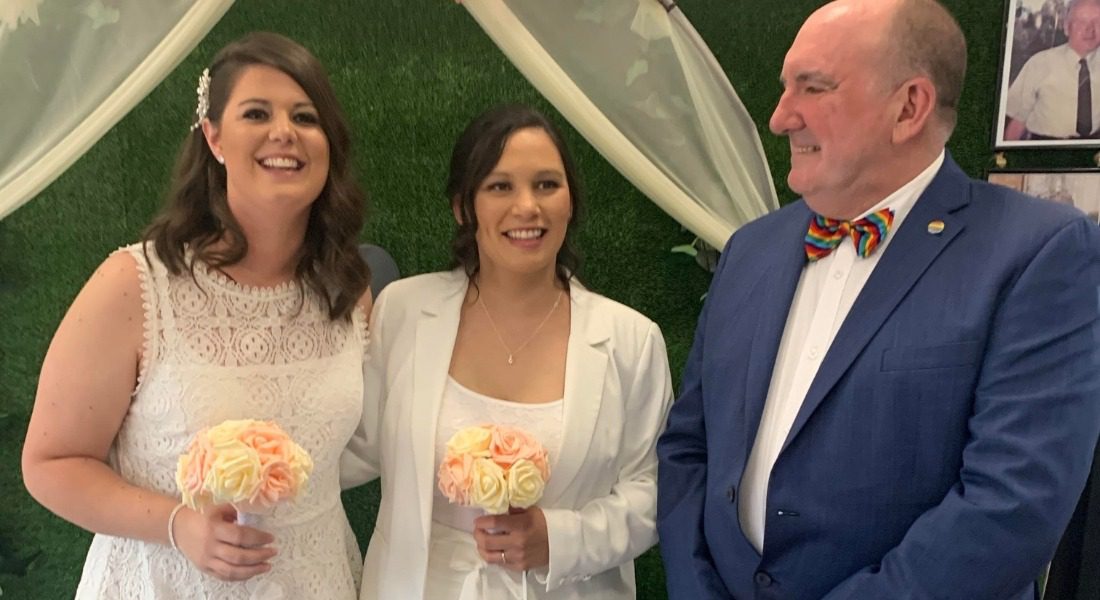 It's traditional for couples to sit at a table (the signing table) to sign the necessary legal paperwork at the end of the marriage ceremony. They're joined in that by their witnesses. Such a ritual provides great photo opportunities – the couple is finally married and, in front of some people who are very special to them, they're signing the first pieces of legal paperwork they get to sign as a married couple. It's dripping with symbolism.
But a different way of getting the signing done, particularly at the end of a ceremony that's got informal or garden or rustic style, is for the couple to sign the paperwork on each other's back. It's quicker and quite meaningful – signing the important legal paperwork is the first thing they will share as a married couple. There's a kind of symbolic intimacy in doing it this way.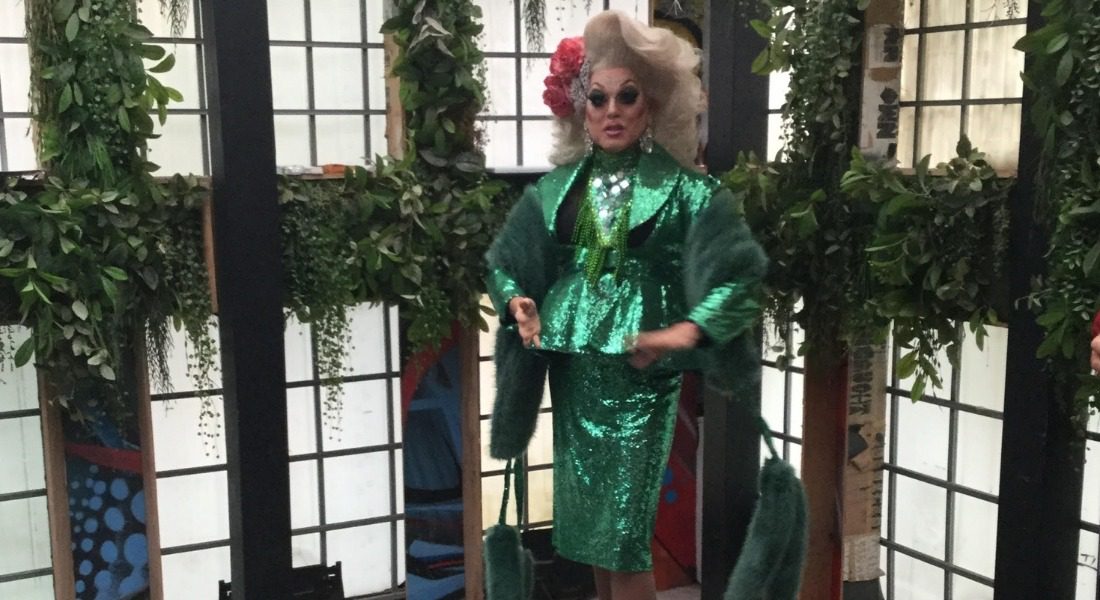 10. Invite a drag queen to introduce the ceremony
If you're a little – or a lot – into the drag scene, it makes sense to consider having a drag queen perform at your marriage ceremony. They could arrive in time to help you greet your guests and share in some nice food and beverages. Then they could sing/lip-synch one or two of your favorite songs that are perhaps completely appropriate for an LGBTIQ+ wedding. The performance could be a natural lead-in to your marriage ceremony, helping to set whatever style or vibe you want.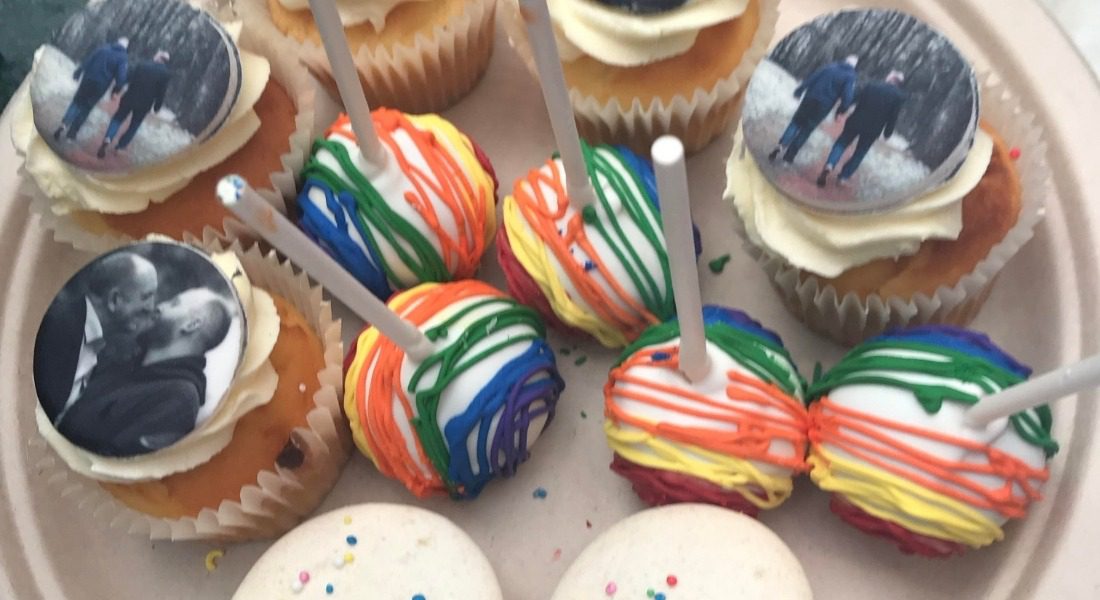 11. Have bite sized desserts instead of a wedding cake
You've been thinking of a 7-tiered wedding cake for so long, you can't remember – each tier a different color of the rainbow (of course!). But you're worried about how much of a large wedding cake will go to waste, especially after the feast you've decided to provide for your guests prior to the cake-cutting. Or maybe you just want to do something different.
Consider asking a cake-maker to make your favorite bite-size desserts: perhaps rainbow cake pops? Or rainbow macaroons? Or tiny fairy cakes – perhaps with an edible photo of both of you on top? And the added bonuses? Less wastage – and the cost will be a fraction of the cost of a large wedding cake!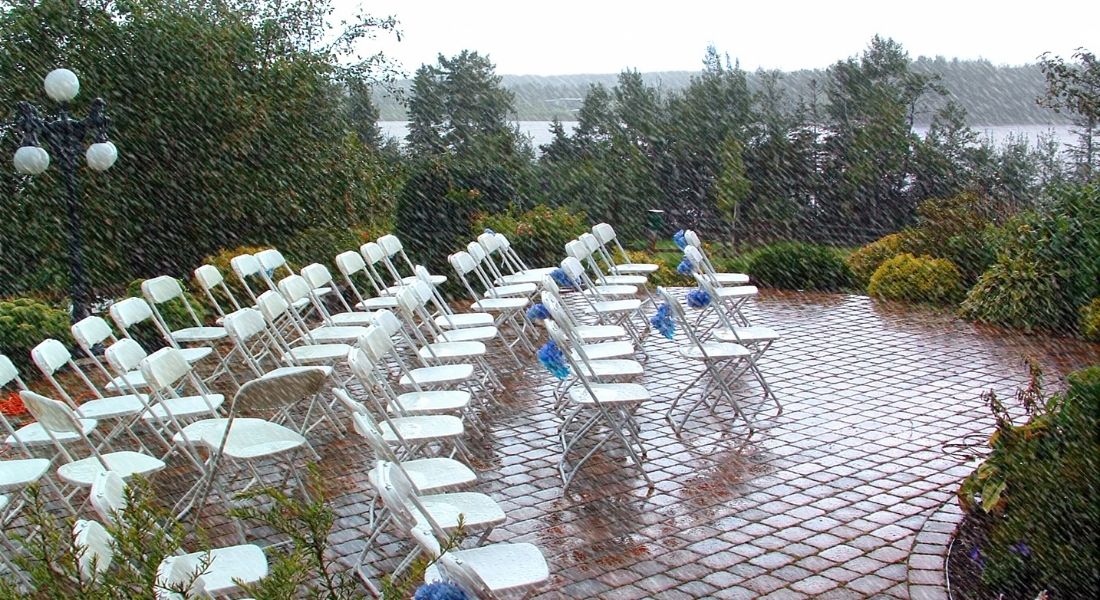 12. Get married in the rain – intentionally
Most of us dutifully – even fervently – keep an eye on the weather forecast for weeks before our wedding, hoping for a perfect sunny day, with no wind and no rain. And most of us commit to having a Plan B, just in case the weather turns nasty – a place indoors where we and our guests will be protected from the rain. But imagine welcoming your guests excitedly even on a day when the clouds are low and full of moisture – and you know it's going to pour.
Of course, you'd need to let them know you plan on getting married in the rain and ask them to bring rainbow-colored umbrellas with them – and that they may get a bit wet. But, behind all of it is the symbolism of you both committing to each other under difficult circumstances, knowing you will get through this, and that there will be sunshine in your lives afterward.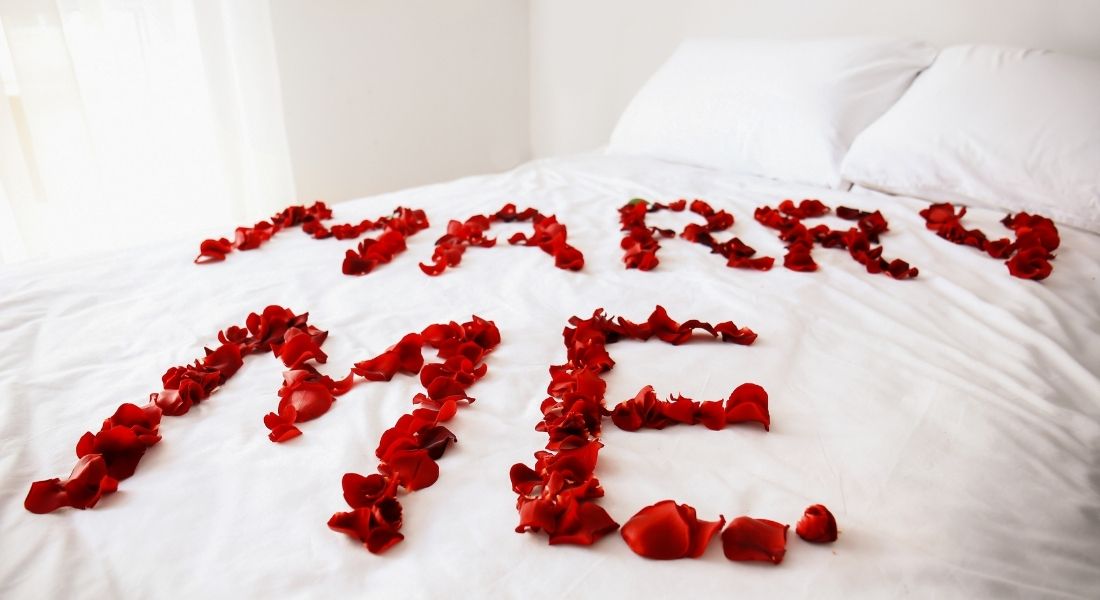 13. Propose in bed – rather than on bent knee
It's astounding how many LGBTIQ+ couples get engaged by one of them proposing to the other on a bent knee. If you wish to follow tradition, then please do. But I urge LGBTIQ+ couples to at least reflect on the meaning of that tradition and the lack of relevance it has with how we live our lives. Propose somewhere that means something to you. On a loved beach. At your favorite café or restaurant. In bed. Remember, there are no rules about how or where you propose.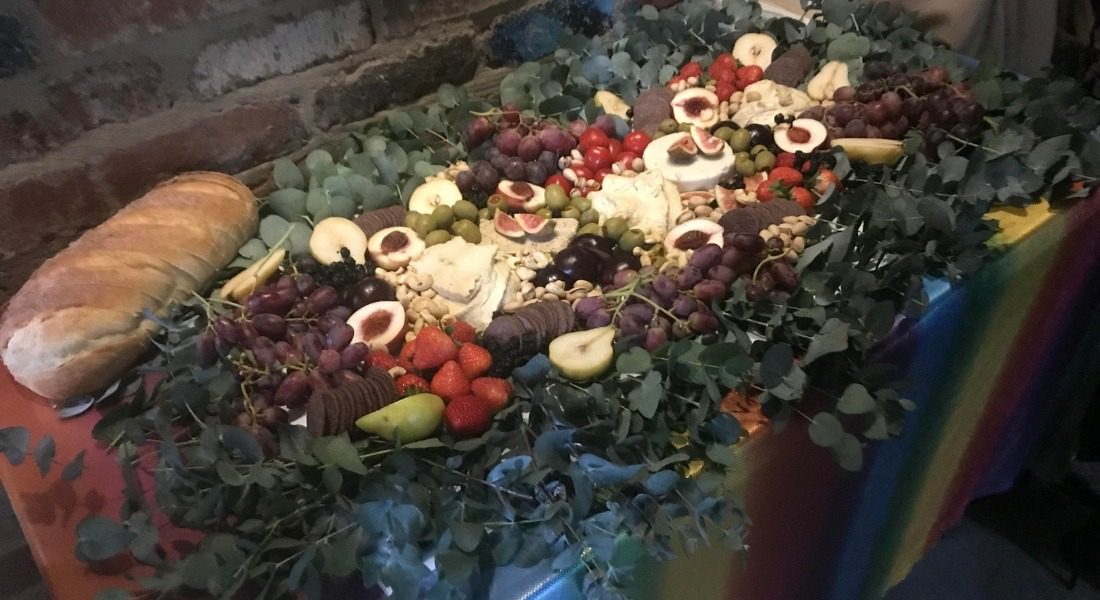 14. Have a grazing table for vegans, with a sign on it: "get your meat elsewhere!"
It's respectful to ask for guests' dietary requirements before your big day so that everyone can celebrate in comfort and not worry about what they're eating, especially if they have specific dietary requirements that others don't have. If you're having a grazing table – and there's a main omnivore table that will be used by most guests, make sure you have a grazing table specially reserved for vegan guests. Play with it (and I don't mean the food!). Above the vegan grazing table, set up a little sign that tells the omnivores to "get your meat elsewhere!"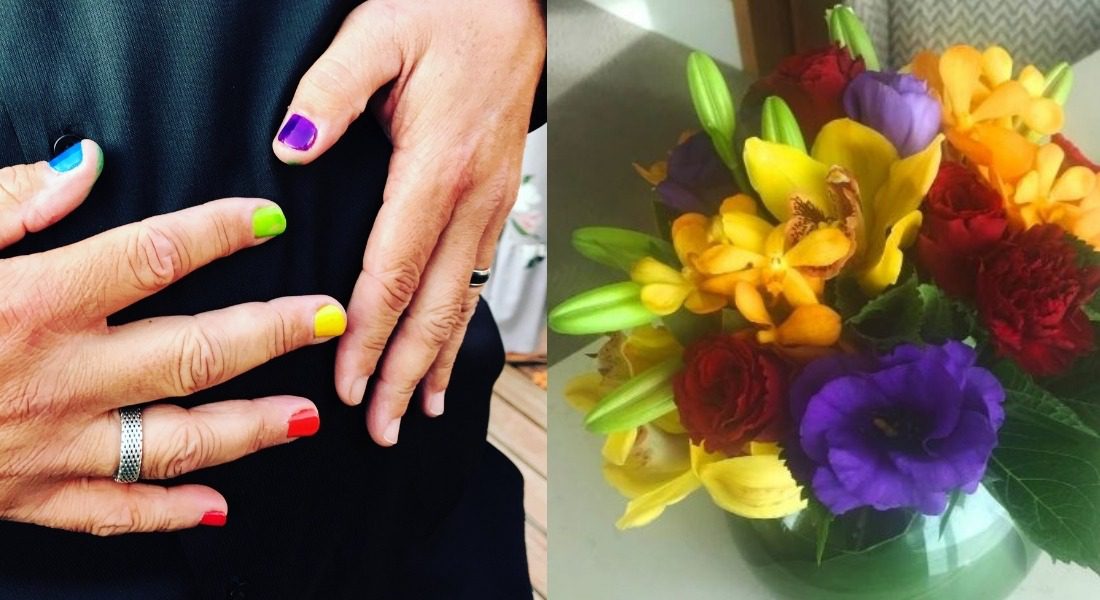 15. Ask your guests to show their support by painting their nails
It's interesting to see the reactions of those dear to us who will go that extra step to show their support for us. There are lots of little ways they can do that – wear an appropriate lapel pin to your wedding or hold a relevant small flag during your marriage ceremony – or paint their nails in the colours of the rainbow. One of my favourite recent sights was arriving at a lesbian wedding and seeing their biggest supporters – several burly men – who had had their nails painted in the colours of the rainbow, for all to see. They were so proud to have done it. Memorable!
This error message is only visible to WordPress admins
Error: No feed found.
Please go to the Instagram Feed settings page to create a feed.