So, you've got the sounds of wedding bells in your ears, right? And it's time for the world to know about your "officially married" status?  Congrats on planning to take your relationship to the next step by becoming legally wed! Chances are, you've been brainstorming the type of wedding you actually want, on your special date. Or perhaps you don't have much idea of what the next steps are or even what sort of wedding you want!
My experience as a gay marriage celebrant suggests that, whatever type of wedding you have in mind, it's helpful for you to have access to a checklist to help you plan your day. That's where I come in. I've devised a wedding planning checklist for LGBTQ weddings. I've taken what I believe are the main tasks that you need to do, month by month, as your special day approaches. This article covers the planning checklist and the individual links to each of the points you need to know about. You can click on each link to read more detail.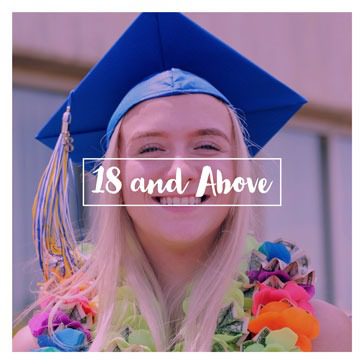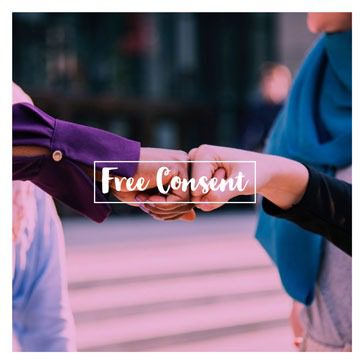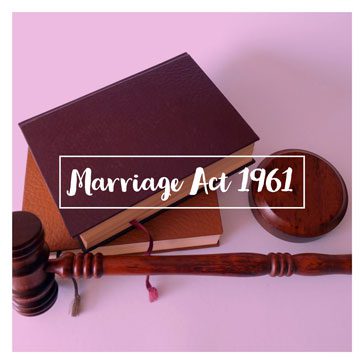 It's a year to your wedding and you've little or no idea about to where you should begin planning, right? Well, the first thing that should come to your mind is the theme of your wedding followed by the size of the budget you'd like to spend. There is also a list of significant decisions to consider once you start planning. But do you know what they are?
Once you've taken the major decisions, you'll need a team of LGBTIQ-friendly suppliers to make it happen. There's a reason why it's best to be checking out your celebrant eleven months before the wedding. Not just the celebrant, but your search for LGBTIQ-friendly vendors also starts right here. Learn how to find and book your special date with the best suppliers during this month.
Where are you going to hold your wedding ceremony? How do you go about choosing the perfect place for your wedding? Don't feel like you have to have your ceremony at a straight wedding venue. There are all sorts of other possibilities that you may not have thought about, in terms of venues. Are you inviting everybody you know or just a handful of people who are your closest supporters and allies? Learn about LGBTI-friendly wedding suppliers too – and don't be prepared to compromise with suppliers who do anything less than embrace you.
Are you scared of the camera flash and being the centre of attention? If you're having a  photographer, perhaps arrange for a photoshoot before your special day. Make sure your wedding reflects your wishes during this time. Also, if you're booking a venue, nine months prior is a great time to negotiate the rates too, particularly if you're thinking of having your wedding midweek or in winter, the off-peak wedding season.
Have you started to jot down names for your guest list already? Are there too many people for you to reconsider? It's advisable to send out 'save-the-dates' to any overseas or interstate guests eight months before your wedding. After all, your email or invite is what will let them book their airline tickets and accommodation beforehand!
Narrow down your choices of flowers, a cake and other accessories (if you're having flowers, a wedding cake and so on). It's not too early to decide on your look for the day. Are you going to have attendants? Do you wish to stick to a few wedding colours? How do you make your wedding even more LGBTIQ-friendly?  The time when you can brainstorm all these ideas is exactly now!
Are you going away for a break after your wedding? Do you want your trip to coincide with any major festival or the venue itself? Is there a dream location to visit? Do you have the budget to allocate it? Think about these and book yourself the best break, way ahead of your wedding, to get the best deal.
If you're sending out paper-based invitations, have them designed around this time. Check and cross-check any mistakes that might be there. Alternatively, you may wish to consider a greener option. Finalise your arrival at the venue by deciding how you'll get there – limousine? Tram? Uber? Chauffeur? You decide Do you need to arrange transport for your guests too?
It's important to note that you don't have to be an Australian citizen or a permanent resident of Australia to legally marry in Australia.
Dig deeper into the details four months prior to your wedding. If you're going to exchange rings, find an LGBTIQ-friendly jeweller who can advise you on the right fit and design for your wedding rings. If you're having a wedding cake – or, alternatively, bite-sized desserts, try out LGBTIQ-friendly cake outlets and test their ability to pick up your preferred style. Decide on the accessories, if you're having them. And about now is the right time to browse through LGBTIQ-friendly beauty services – such as hair, nails, makeup.
Revisit your celebrant. As a gay marriage celebrant, I usually start drafting the ceremony for my clients three months prior to their wedding day. Around this time, it's time to plan your menu and schedule a time to taste what you plan to offer to your guests. Will you have a sit-down after-party? Will you have a less formal standup after-party with grazing table? Will you have food and beverages available for your guests before the ceremony? Also, around now, talk to your tailor and your florist in case of any specifications or changes (if you're having tailored clothes and flowers).
Cross-check with the venue in case you need to make any additional arrangements. Work with your celebrant and provide feedback on the draft they have provided you with. I usually work with couples to edit and re-edit the draft until it sounds as perfect as we've all envisioned it to be. Also, if you're having live musicians or DJ, make sure you inform them of the songs and music you'd like to have, around this time. Alternatively, if you're putting together a playlist, now's the time to begin putting it together.
Now's the time to follow up with your guests' responses to your invitations. You'll need to do this for catering purposes. Plan the after-party or brunch, if you're having one. Check for last-minute changes in the ceremony and feed them back to your celebrant.
If your guests have a role to play in the ceremony or after-party, make sure you have them checked in with them about this by now. You should be able to sort all the different parts of your wedding day now. Take care of the seating or standing arrangements, if any.
Confirm all the venue and vendor numbers to not lose out on any at the last minute. Confirm all bookings once again. Get your clothes fitted for the last time. Also, pay all your suppliers in full to avoid anybody backing out and to avoid having to do this at the last minute.
Schedule your spa appointment, if you're having one close to your wedding day, confirm your transportation and any other fine details. Have your wedding rehearsal and practise your vows too! Make sure there are no more last-minute changes on the list.
It's time for you to unwind and relax – and to remember why you're doing this. Make sure someone can help by picking up your cake and flowers for the wedding day if you're having them. Have a last glance at all the preparations made. Wear your shoes, check your clothes, remember your vows and try to get a good night's sleep.
Relax as much as you can and stay hydrated. Remind yourself of the importance of what you're doing. Go easy on the alcoholic drinks and make sure that your guests are having a good time. Things may not go as planned, but you've got to remember to enjoy the experience!
If you pay attention to the blogs mentioned above, you are sure to get yourself some great advice that will help you have the perfect wedding day. If you're not sure what to do in the days following your wedding, remember that the first rule is to acknowledge. There are a few etiquettes that you ought to follow in the days after your ceremony. If you're not aware of them, read my blog on follow up after the day to understand better.
If you're reading this blog as an attendant going to an LGBTIQ wedding, there's something for you too. Hence, be sure to read this blog for attendants to be on the same page.
This error message is only visible to WordPress admins
Error: No feed found.
Please go to the Instagram Feed settings page to create a feed.