Are you getting married but are looking for a ring that's outside the box? Nowadays people are less bound by traditional ideas of seeking out a ring that fits into the wedding or engagement ring category, but rather a piece that suits their personality.
In the past, it was rare to see couples shopping for wedding or engagement rings together, but now it's fairly common. Couples who shop together can choose to have something custom made to reflect their personal taste or select a ring that is ready-made. Whatever you decide to do, the ring is a celebration of your love and commitment to each other.
Below we have outlined three alternative wedding and engagement ring trends that we see heading into 2021.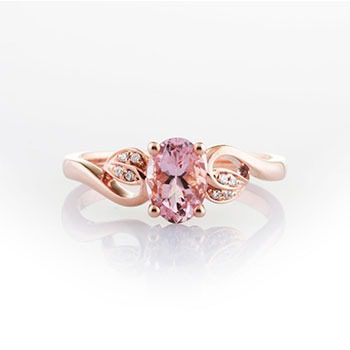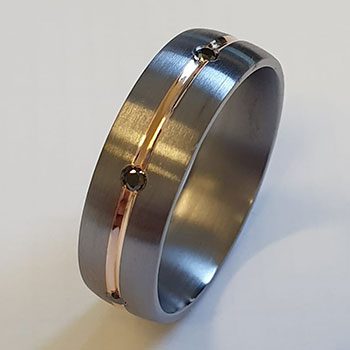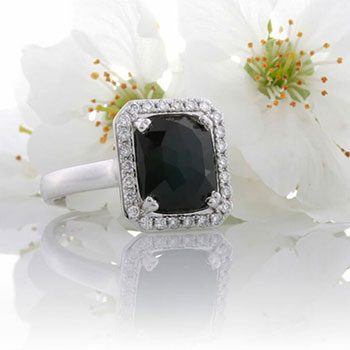 Coloured diamonds are a great alternative to the conventional colourless diamonds and black diamonds have recently become a popular choice. Black diamonds weren't regarded as high-quality gemstones until the late 20th century when black diamond jewellery started to appear.
Bands or rings containing black diamond are often paired with metals such as white gold and platinum, which contrasts nicely with black. Black diamond rings are ideal for someone who wants something unique and dramatic looking.
Tantalum is becoming a popular wedding ring choice due to its appearance. It's a rare metal that is extremely durable with a unique bluish grey tinge, giving it a distinctive look. Another reason why it's becoming a popular wedding ring choice is because tantalum is hard to scratch and break, making it ideal for people who lead busy lives.
Due to its scarcity, tantalum is more expensive than tungsten or titanium but it's more affordable than platinum. Tantalum rings are ideal for someone who wants a wedding band that gives a dramatic appeal, but is also unique and eye-catching.
The ring is a piece the receiver will enjoy wearing for the rest of their life.
Morganite is a gem that has grown in popularity due to its pink colour that suits most skin tones. Traces of manganese give morganite its delicate pastel pink colour. While not as durable as diamonds, rubies or sapphires, morganite rings are still suitable to be worn every day.
Rings featuring a morganite centre stone can be paired with a rose gold band to bring the colour of the gem out. You can also choose to incorporate a halo setting of colourless stones to make the morganite stone more eye-catching. This ring is suitable for someone who wants something sweet, romantic and pleasing to the eye.
Matching weddings rings or not?
Historically, wedding rings matched, but over time those traditions have evolved. Many couples today still choose to have matching wedding rings but it's up to you. There are no rules to say whether your wedding bands should match or not. Mismatched wedding bands might be ideal for some couples and there are so many different options.
If you want to get a coloured gem but your partner doesn't, it's fine to have completely different wedding rings. Your rings should reflect the style that you like instead of compromising on taste. There is something sweet about having matching wedding bands, but choosing different bands won't take away the sentimental value of them.
Chris Holdsworth is a member of the Gemmological Association of Australia and the National Council of Jewellery Valuers and has diplomas in Gemmology and Diamond Technology. His family started Holdsworth Bros. Jewellers in 1884 and Chris now runs the business with his brother Tim.
This error message is only visible to WordPress admins
Error: No feed found.
Please go to the Instagram Feed settings page to create a feed.